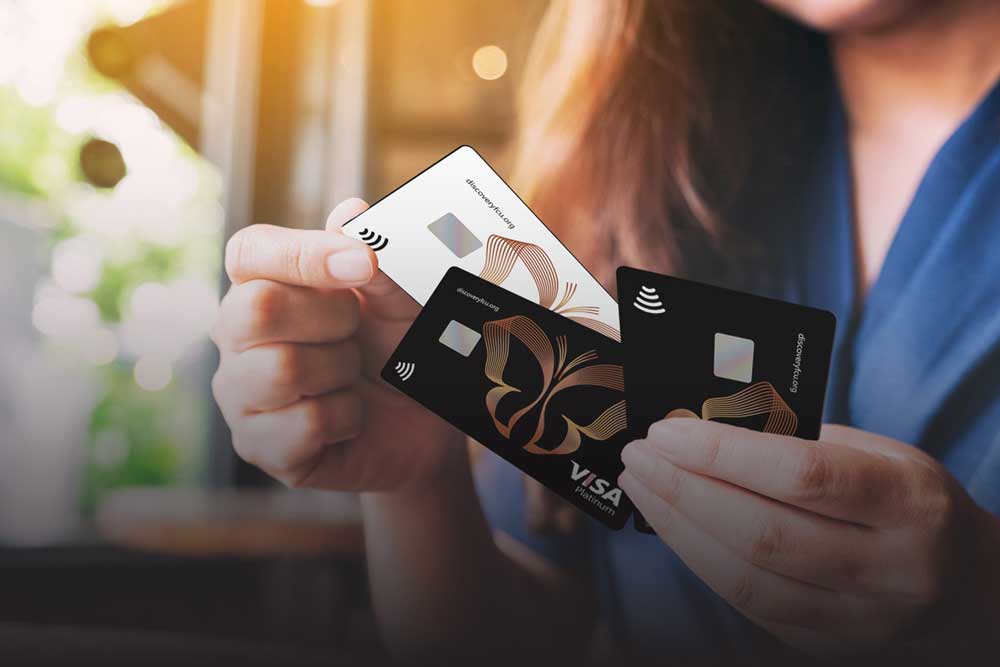 Your New Credit Cards are Here!
It is time to activate your New Discovery FCU Visa Credit Card
You get MORE with Discovery FCU
With more choices, better rates and fewer fees, Discovery's loan programs and credit cards allow you to dream bigger. Whether you're buying a car, remodeling your home, financing a college education, or purchasing something special – Discovery can help.