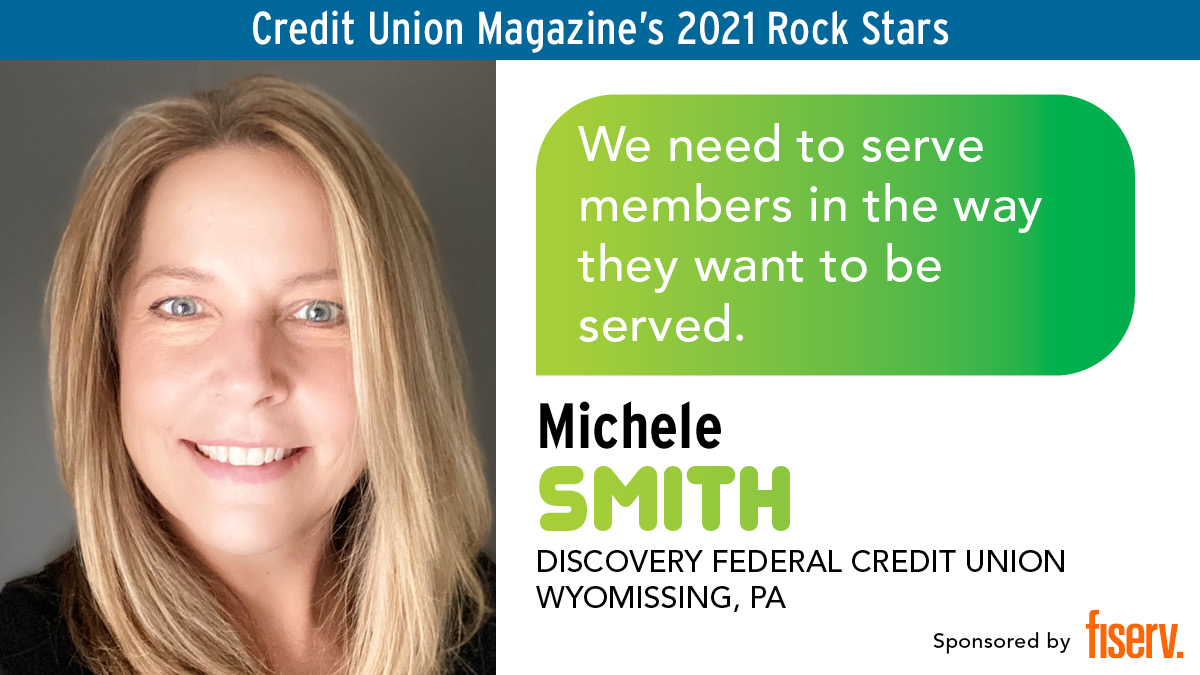 Michele Smith, Vice President/Chief Information Officer of Discovery FCU, is among 31 credit union professionals and volunteers named as 2021 Credit Union Rock Stars by the editorial team of Credit Union Magazine
The Credit Union Rock Stars program recognizes motivated, talented, and creative credit union leaders in every discipline from marketing to finance to information technology to community development who use their unique strengths to advance the mission of their credit union and the credit union movement as a whole.
"Michele has been instrumental to Discovery's growth, innovation, and dedication to serving our members," states Edwin Williams, CPA, CUDE – President/CEO of Discovery FCU. "Michele joined our team over 20 years ago and has been trailblazing us forward with technology and strategic ideas ever since. We always knew Michele was a Rock Star and we're very proud that she made the 2021 class of Credit Union Rock Stars."
Smith has led the credit union through a major core conversion, two online banking conversions, multiple products and service enhancements, and three mergers. Her technical expertise enabled Discovery to nimby meet the challenges of the pandemic. She not only helped equip the credit union's employees with the technology and support they needed to work from home, but she also trained them to ensure they could continue serving members effectively.
Other forward-thinking initiatives included video banking and an online appointment scheduling system to enable social distancing as well as virtual meetings for the credit union's board, staff, and members. The credit union is currently undergoing major branch renovations to deploy new self-service technology, ELOs, and iPad banking performed by Universal Associates to assist members throughout the entire lobby.
Fittingly, Smith has led these initiatives remotely from her home office in North Carolina. She joined Discovery in 2000 and has been telecommuting since 2007.
Smith's heroes are her credit union team members. "I've been fortunate to work with some amazing people who are service-minded, caring, empathetic, and strive to go beyond expectations," she says. "These are all critical qualities in supporting the credit union's mission."
To read more about the CUNA Rock Stars, visit https://news.cuna.org/rockstar.